Dr. Bhagwan Awatramani will give a lecture/meditation  Thursday, and a seminar, Friday – Sunday at the home of Bruce and Karen Miller.
Dr. Awatramani offers participants an opportunity to inquire directly into the nature of consciousness through deep inner silence. His teaching is compatible with all pursuits and helps one recognize the truth behind all paths.
Since the work is typically with a small group of 8-12 people, the energetic work is deep and transformative.
The weekend seminars are usually 5-6 hours with breaks each hour. This makes for a seamless experience of ever-deepening meditation. The time actually goes quite quickly.
The seminar includes periods of meditative silence, discourse and question/answer. Food or snacks may be served during a longer break at lunch.
Lecture/Meditation:
Thursday 7:30 p.m.,  Home of Bruce and Karen Miller, $20
Weekend Seminar:
Friday, 7:30 p.m.
Saturday,  9:00 a.m. to 2:00 p.m.
Sunday, 9:00 a.m. to 2:00 p.m.
Home of Bruce & Karen Miller, 615 Sycamore Street, Decatur, GA 30030
Contact: Bruce Miller, 404 309-1222 or email: bruce [at] ithou [dot] com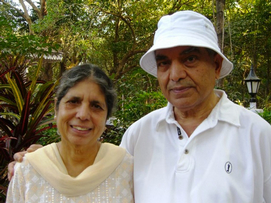 Fees
Thursday Meditation: $20
Friday Lecture: $25
Saturday only: $150
Saturday-Sunday: $250
Entire weekend: $275